Carriers For Dogs – Providing Comfort To Your Pet
Using carriers for dogs while going for a walk is great exercise for both, but how can you do it safely and effective? Read more below on choosing the right carrier.
You absolutely love your dog and you cannot help but take them everywhere with you.
The pets enjoy the walks a lot, but you have to drive around with them, take them in the public transport and even in the stores.
In order for your little darling and for you to feel at ease, you have to consider purchasing one or a number of the carriers for dogs offered on the market.
When deciding on the carrier that will suit your dog and you best you have to take into consideration a number of important factors.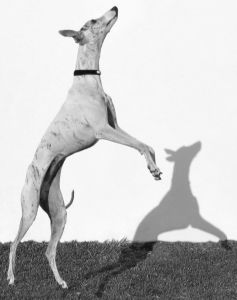 Your budget usually comes first and will determine your choice among the variety of carriers for dogs. If you do not have any restrictions whatsoever you can go for a designer model made from the highest quality materials.
Those who want to save some money on the purchase can always choose a durable and comfy product made from a durable fabric or nylon.
The next most important factor to consider is the comfort of your dog. The carrier has to be large enough for them to stay and move inside at ease.
If you are buying an item for a puppy, you have to take into consideration the fact that they will grow quite quickly. It is a good idea for the carriers for dogs you consider to have mesh windows apart from the main opening from which the dog can take their head out.
These might not be very lavishly looking, but they allow for extra breathability. If you want a model without windows, make sure that your pet can comfortably keep their head out when sitting and laying inside the carrier.
The inside padding of the dog carriers is also something that should determine your choice.
The fabric has to be soft and waterproof at the same time. It should also be quite durable and not easily scratched and worn out.
Most dog owners find it more than beneficial to use a carrier that has a removable padding that can be machine washed.
The owner has to feel as convenient as possible when carrying their pet around.
The one strap carriers for dogs should have additional padding to provide extra comfort. You are highly recommended to choose a model with adjustable straps in order to use a number of carrying modes.
You will also find it particularly practical to go for a backpack carrier.
RECOMMENDED READING
Dog Tongue -- "What is the purpose of a dog tongue? Why does a dog stick out his tongue when he pants? Why worry about canine tongue injuries? Get the answers to these questions and more."
Dog Treadmill -- "This article is all about dog treadmills. Many reasons for buying a pet treadmill are discussed. An excellent list questions is provided to help you find the right product. Treadmill price is also given special attention."
Why Dogs Eat Poop -- "In this article you'll find out why dogs eat poop. This behavior, known medically as coprophagia, can be frustrating. If you understand it, you'll have a better chance of fixing the problem. Twenty reasons why dogs eat poop are provided to you."
Subscribe to the Pet Comfort Newsletter
Pet Comfort Newsletter Back Issues
DISCLAIMER
The information provided on this site is for informational purposes only and is not intended as a substitute for advice from your veterinarian or other health care professional. You should not use the information on this site for diagnosis or treatment of any health problem or for prescription of any medication or other treatment.