Looking for a new pet food dish? Learn more before you buy…
If you are investing in a new pet food dish or water bowl, this is a great place to start. This article explains your options. We cover all the angles.
Ultimately, a dog food dish, automatic pet feeder, or travel water bowl is an investment in the comfort of your pet. Picking the right product will make you happy. Of course, it'll make your dog or cat happy too.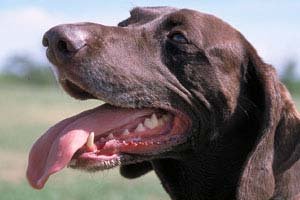 If you are reading this article it probably means you are doing research. With that in mind, we're going to explain each option with a load of juicy details. While we can't explain all new products, you can subscribe to our Pet Comfort Newsletter to stay on top of product trends and innovative services.
First and foremost, do not purchase a pet food dish and water bowl combination. Instead, buy a pet food dish and buy a water bowl. Keep them separate. You'll be so glad that you made this choice.
Next, you need to make a choice or two about the material of the dish or the bowl. We highly recommend that you consider stainless steel dishes and bowls. They are easy to clean which is an excellent reason to buy. Stainless steel is extremely durable. Also, it is harmless to dogs and cats. This is why many veterinarians recommend stainless steel.
You might also consider ceramic bowls but they hold in bacteria, although not too much. They tend to be heavy and they also break easily. However, it is easier to create a personalized pet food dish using ceramic than with other materials. If you buy an older ceramic pet food dish, it might have used a lead glaze. Not good.
Ceramic isn't as good as stainless steel but it is better than plastic. Plastic dishes and bowls are terrible. They are pretty durable, but they are light so pets knock them around, spilling food and water. Furthermore, plastic dishes and bowls get nicks and scratches. That makes them harder to keep clean. It also means they hold specs of food which translates to bacteria and disease. By the way, some animals are allergic to plastic. They can develop rashes. So, avoid plastic.
A pet food dish should be able to hold a meal. However, it shouldn't be too big. It is more difficult for pets to eat. Also, it encourages you to put more food in the dish than appropriate. It shouldn't be too big and it shouldn't be too small.
Speaking of size and design be aware of tipping. Tipping is bad: Think mess. You want the dish or bowl to have a low center of gravity. That's just a fancy way of saying that the top should be light and the bottom should be heavy. That prevents tipping. Some dishes and bowls have good traction, but many do not. An anti-skid bottom is a great idea.
To further prevent tipping and spilling, think about purchasing a good mat. A mat can prevent problems, but it serves another purpose. If there is a splish or a splash, the mat will save your floor. If you have a hardwood floor a mat is an excellent investment. Some mats can be customized too, if that is important to you.
If you have extra money to spend, you might consider an automatic pet feeder or an elevated pet feeder. An automatic dog food feeder or cat feeder is great if you are away from home all day. These are especially good with cats that are a bit more self service. Also, if your pet is a bit overweight, an automatic feeder is a smart idea.
There are many options available with automatic feeders. For example, some have anti-clog and anti-odor sensors. Others have ice compartments to keep canned food fresh and safe for your pet. You can even set some feeders to open the cans automatically, just in time for feeding. Some brand names include the Petmate Deluxe Fresh Flow Electronic Pet Feeder, the CatMate Automatic Feeder, and the AniMate Automatic Pet Feeder. There are several other options as well so you'll want to shop around.
If you live in a cold climate and your pet spends time outside, you should consider a heated pet dish. A heated water bowl will keep the ice away. That means no chipping ice. It means that water will be available to drink. If you do buy a thermal water bowl, make sure the cord is durable. Steel cord is good.
If you have a large animal, like a German shepherd, you should consider an elevated pet feeder. In the case of a shepherd, a raised dog food bowl and water dish is just what you'll want. This will be comfortable for your pet. A raised bowl and dish will be a lot less messy too since your pet won't have to lean down to the food. Also, if your dog has big ears a raised bowl will keep those ears clean. We've also seen some marketing that states that a raised pet food dish or bowl is better for pet digestion. Some people like the elevated look. It can add character to a room.
Our final recommendation is to make sure that your pet food dish and water bowl is easy to clean. Some are too intricate or heavy. Some get very slippery when wet, so they are hard to handle. Others seem to have cracks and crevices that hold tiny flecks of food.
Here's a quick sidebar. If you are on the run all the time and you take your pet, it might be a good idea to purchase a travel water bowl. They are easy to use, easy to clean, and they are generally affordable. We like them a lot.
Let's wrap this up. Considering all the factors, we recommend an elevated pet feeder with a stainless steel pet food dish and water bowl. It should be firmly planted on an easy-to-clean mat to catch the stray food and water. Please be sure that it isn't top heavy or you could have a huge mess.
Subscribe to the Pet Comfort Newsletter 
Pet Comfort Newsletter Back Issues

Highly Recommended: Veterinary Secrets Revealed