Learn about pet services like pet day care, pet boarding, and pet sitting
When you don't have time to spare, it pays to look into various pet services such as pet day care and pet sitting. Life can be pretty hectic and crazy. Pet sitting and boarding as well as doggy day care can save your work life and social life.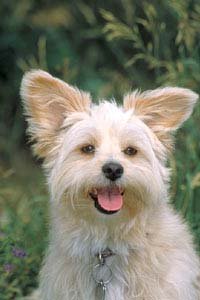 If you feel that you need a dog or cat nanny, you're not alone. For example, there is currently great demand for professional dog walkers. Pet sitting is also quite fashionable these days. As Benjamin Alfonsi of Pet Product New International points out, these services are in the movies. Toni Collette (In Her Shoes) and Jennifer Lopez (Monster in Law) show off their dog walking skills.
Pet services are certainly a good idea if you work long hours, day after day. You do not want your pet to suffer without human interaction for that long.
Remember that your pet is very much like a child and needs special attention. It is far less of an indulgence than you might think, especially if your pet craves the interaction.
Pet sitting and boarding definitely makes sense if you travel all of the time. You should establish a rapport with a good boarding house or kennel. You should also find a good pet sitting service. Don't wait to do this. It can take time to find the right fit for your cat or dog. Also, you want to make sure your pet is comfortable with everyone along the way.
If you think about it, these services are really important for your pet's health. For example, doggie day care often provides dogs with a lot of interaction with other animals. They also give your dog an opportunity to get regular exercise.
Pet services are good for everyone. As you do your research and look for recommendations and advice, remember to think about what you pet really needs. Let your pet guide your final choice and you'll end up happy.