Need to Find a Dog Treadmill for Sale? Find Pet Treadmills With These Tips!
It's time to find just the right dog treadmill for sale. This article gives you links to the ultimate "cheap" places to buy dog treadmills starting right now...
Do you think your dog needs to lose some weight? Has your dog become lazier and does not want to play around any more? Have you noticed an increase in the amount of food your dog eats without increasing its level of activity?
The first thing you need to do is to go to your vet and have your pet checked out for any physical problems. Then you will need to get a diet recommendation and an idea of how much exercise your dog needs to get to his optimal weight.
If it is winter and you do not want to go outside every day to exercise your dog maybe you should look for a dog treadmill for sale.
A new dog treadmill for sale starts at around three hundred fifty dollars and can go well over two thousand dollars for a motorized all metal model for large dogs.
To find a used dog treadmill for sale you can consult your local Craig's List site or even eBay to find a used treadmill to save some money.
I recently found another company that specializes in pet treadmills and you can buy a small one for dogs that weigh less than forty five pounds. PetRun offers this smaller treadmill that has an 18.5 x 16.1 inch runner and a variable speed motor that will operate up to 7.5 miles per hour. It also comes with a dog chain holder, a speed and timer control that can be controlled either manually or via included remote control for five hundred dollars ($500).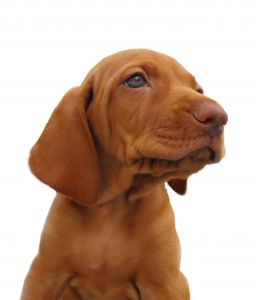 You can also buy the large model with adjustable incline and safety bars for dogs weighing up to 130 pounds for less than one thousand dollars ($999).
Jog A Dog, DogTrotter.net and Grand Carpet Mill also offer several dog treadmills for sale. Most people either want to exercise their dogs on a regular basis without having to worry about the weather or use them to help their pet recover from an injury or surgery to get back to their previous state of good health.
If you are truly looking for a good deal you may want to consider a human size treadmill as you can find them for sale in your local paper or Craig's List for around $100.
You will need to make sure that you start your dog on the absolute lowest setting and get them used to the sound as they are louder than pet specific treadmills.
RECOMMENDED READING
Dog Treadmill -- "This article is all about dog treadmills. Many reasons for buying a pet treadmill are discussed. An excellent list questions is provided to help you find the right product. Treadmill price is also given special attention."
Pet Health -- "Many pet health questions are complex and it's very likely that you're looking for answers. You're doing research about the health of your dog or cat. This article will point you in the right direction. Learn more about picking a vet, epilepsy, diabetes, eating poop, and much more."
Pet Products Blog -- "Learn when new pet product pages are posted. Get up to date pet product news and information. Find out when the Pet Comfort Product Newsletter is published."
Subscribe to the Pet Comfort Newsletter
Pet Comfort Newsletter Back Issues
DISCLAIMER
The pet treadmill for sale information provided on this site is for informational purposes only and is not intended as a substitute for advice from your veterinarian or other health care professional. You should not use the information on this site for diagnosis or treatment of any health problem or for prescription of any medication or other treatment.