An Outdoor Heated Dog Bed Can Keep Your Dog Warm in the Most Miserable Weather
This article explains how to choose the perfect outdoor heated dog bed. A good heated pet bed will make it much easier for your dog to be happy and comfortable, especially if you live in a cold climate or you're dog is often outside in cool weather.
Why a Bed for Your Dog?
While dogs are hardy creatures and can pretty much sleep anywhere, you can make their lives a lot more comfortable with an outdoor heated dog bed. Typically, the closest people come to making a bed for a dog is building a doghouse. Maybe a blanket or straw is thrown on the floor.
A doghouse does offer shade from the sun and a territory your dog can call his own, but it isn't too warm or comfortable. Remember also that a heated dog bed can be placed in the doghouse to make it more comfortable. They go together.
If your dog is a work dog, a heated bed can keep him stronger for a longer time. A cold dog will often be slower and do less work. A warm dog will get more rest and will get more work done. A comfortable dog will also be more alert when it is important, for example if there are any threats or intruders.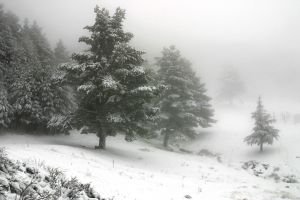 3 Key Tips on Choosing the Right Outdoor Heated Dog Bed
Here are some things you should consider when looking for a heated dog pad or bed for you dog. In addition to quality and a fair price, you should carefully evaluate the product to see if it is a good match for your dog. In other words, consider the size of your dog, his temperament, and other physical and emotional aspects.
1. Consider Your Dog's Condition and Your Environment
Getting a outdoor heated dog bed is the practical choice if you live in a cold environment. If you live in a drafty place, you may want to install the heated bed in the doghouse. The house protects against drafts while the bed gives sufficient warmth.
If your dog is old or has joint problems, then an outdoor heated dog bed will certainly reduce the discomfort they experience. Since youth no longer shelters them from the problems of aging, they will need a comfortable environment to live in.
2. The Outdoor Heated Dog Bed Should Be Weatherproof and Dogproof
Outdoor heated dog beds are usually installed on the porch, in kennels, doghouses, basements and garages. For these areas, a bed should be able to provide comfort and endure the elements as well. Therefore, the bed you purchase has to be made of material that can live up to these needs.
Most indoor heated beds are made of materials that emphasize comfort and softness. Usually, this involves the use of cloth-based materials. However, these materials are not suited for outdoor use. This is because most of these materials soak in moisture and are not waterproof or weatherproof. You need quality and durability, not good looks.
The outdoor heated dog bed itself should be built to withstand rain, and moisture. Check if the bed is protected by molded layers of plastic. You should look for easy to clean materials that are resistant to the elements. Molded plastic and foam-based cushions – with ample weather protection, of course – are the best materials for this need. Also, the cord should be chew-proof, and should be approved for use in outdoor environments.
The bed should also be made of very few movable parts so that there low risk for damage to the bed due to an overactive dog. It should also be designed so that it poses no harm to your dog. Make sure that the wiring is well-insulated and integrated within the bed itself.
3. Temperature control
Dogs have a normal temperature of about 102 degrees Fahrenheit. Most heated pet beds and pet pads have this temperature preset. However, you may need to adjust this depending on your dog's need. Look for heated bags that have the option of adjusting the temperature but never set it too high. If the dog's bed gets too hot they could suffer skin diseases and lose hair. Of course, you should find a heated bed that prevents accidental adjustment by the dog.
You should also make sure that the bed is designed to have the heat distribute equally, and effectively. Some beds include a faux lambskin or similar materials to cover to help the heat radiate better. Once again, durability and quality are critical.
Conclusion
The good thing to know is that there are many good outdoor heated dog beds in the market. However, it is easy to mistake an indoor heated bed with an outdoor heated bed. Just be careful to make the right selection for your purposes.
Keep reading...
Subscribe to the Pet Comfort Newsletter
Pet Comfort Newsletter Back Issues