Are you looking for advice on a pet car seat cover? Start here!
In this article you'll learn why it makes sense to obtain a pet car seat cover. You'll also be given eight tips on choosing a cover that makes sense for you and your pet.
Do You Need a Pet Car Seat Cover?
Is your pet fond of traveling with you? Do you regularly put your dog or cat in the backseat of your car?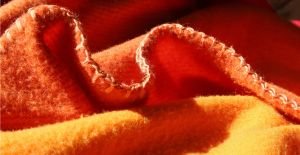 To protect your vehicle, you're going to want to consider a car seat cover, which is sort of like a pet bed for your car.
Claws and teeth can do serious damage. Furthermore, you might want to have a pet car seat cover to stop pet hair from getting all over the place. It is also handy to have a seat cover for your pet for emergencies, such as when your dog or cat gets sick.
A pet car seat cover is a pretty simple device. It's something that is placed or suspended directly over your seats. They are usually designed for back seats. The idea is to provide your pet with full backseat comfort when it is traveling. Your dog or cat will have the ability to move around and maybe look out the window as you drive along. Like kids, they get to have fun in the back while you drive. But, you also get to relax a little since you don't have to worry about the destruction of your seats.
There are also front seat covers available. Just like any other seat cover, they are usually fitted over a car seat, to serve as protective barrier. A loose car seat cover is pretty much useless since your pet will move around and in turn, move the car seat cover. This exposes your seats to damage and destruction.
By the way, this is exactly why a simple blanket will not work. It'll move around and your seat will get destroyed, eventually.
How to Choose the Perfect Pet Car Seat Cover
Not surprisingly, there are a lot of pet car seat designs available. They come in different colors and shapes and sizes. This is for two reasons. First, people want choices. How does is look? What are the materials used? What are the patterns? Will my pet like it?
Second, some people want an exact fit for their specific vehicle. Perfectly fitted covers can be found, but it is a challenge. For what it's worth, these "perfect fit" car seat covers aren't really necessary. Covers just need to fit well and not slide around.
With that as the background, we've lined up some tips to guide you on your quest for the ideal pet car seat cover:
1. Consider the size of your pet. For example, a big dog versus a small cat will have different needs. Covers come in a few different sizes, where the entire seat is covered or only partially covered. Size will also be a factor if you're looking at flat covers versus the suspended or hammock style coverings.
2. Consider that other people might be inside the car with your pet. If other people often spend time occupying the back seat with your cat or dog, then it is not advisable to buy a full backseat car cover, especially the hammock type. Settle for the fitted type so that animals and people can sit together.
3. Make sure that the cover fits the seats well. Although car seats follow a standard measurement range, there could still be some slight variations. To be sure, measure the car seat you intend to cover. Then buy one that matches your required dimensions.
4. Get a pet car seat cover that uses non-rip materials. Usually, they use nylon or plastic to prevent damage. These materials are known to be effective at preventing claw marks, paw prints, and dog hair from destroying your car seat.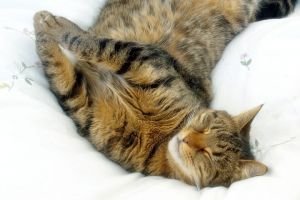 5. Consider durability and comfort. For example, big dogs need durability. Obviously you're looking for quality in addition to design and comfort for your pet. Look for good stitching and multiple layers, when possible.
6. Choose a car seat cover that's easy to clean. Cleaning could mean hand washing and scrubbing. But, there are also car seat covers that you can wash down with a water hose. Then you hang it and dry it out.
7. Consider getting a cover where the color is in harmony with your car interior. In plain terms, you might wish to select a cover that matches your car.
8. If possible, get a pet car seat cover that is covered with warranty. This isn't critical, but it is a good idea if you can get it. A money back guarantee is similarly a good idea.
Subscribe to the Pet Comfort Newsletter 
Pet Comfort Newsletter Back Issues