Here Are The Canine Pregnancy Stages
Canine pregnancy stages? What are they? What do you need to know?
Following a canine's pregnancy stages can be very educational, and enjoyable. While it's ideal to have a dog spayed, if you plan to breed; following the stages is fun.
You can do a lot of research online as there are many websites offering plenty of information on the subject. Following a dog through her stages of canine pregnancy is the best way to know when you're dog will be ready to give birth.
Many people don't realize their dog is pregnant until the signs are very noticeable; such as enlarged abdomen, and engorged nipples. Not to mention she will be very, very hungry.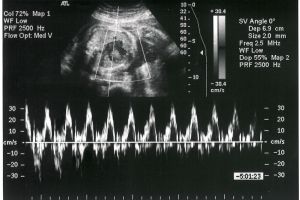 The canine pregnancy stages begin at week one, and end in the ninth week of gestation. Anything after this requires a visit to a veterinarian. Hopefully, you will have had regular visits to the vet to ensure that everything is going as planned.
From the first to the fourth weeks you may see small differences in a dog, but normally, it's not all that noticeable. She may gain some appetite; this is when you should think about feeding her several small meals in a day.
There are some vegetables that you can add to her diet that will be good for her and the puppies. Hard-boiled eggs every second day is a great addition to her diet.
Some dogs do get morning sickness, if they do, it will happen during the first couple of weeks. You may also notice a little agitation, and there may be a yellowish discharge coming from her vulva. She will lick herself a lot during this stage.
Taking her for walks is a great way to exercise her, and keep her happy, be sure not to overexert her. You should bring her to the veterinarian to confirm pregnancy.
Noticeable changes after this will be the darkening of her nipples and her abdomen will become larger.
Somewhere in the middle of the seventh week and on, you will be able to squeeze milk from her nipples. You will be able to start seeing the puppies moving around her stomach, and feeling her belly will be a great experience. Now is time to get a room or area ready for her.
Canine pregnancy stages end at the ninth week. Sleepless nights for you begin, and you won't want to leave your house until she has had them.
RECOMMENDED READING
Subscribe to the Pet Comfort Newsletter 
Pet Comfort Newsletter Back Issues
DISCLAIMER
The canine pregnancy stages information provided on this site is for informational purposes only and is not intended as a substitute for advice from your veterinarian or other health care professional. You should not use the information on this site for diagnosis or treatment of any health problem or for prescription of any medication or other treatment.