Take a look at some of the Pet Product Trends in 2006
According to BowTie, Inc. there are 7 pet product trends to watch in 2006.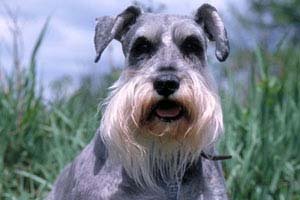 1. Pet Products Are Everywhere.
In effect, you'll be seeing more and more pet products in places you didn't see them before like gas stations, grocery stores, car washes, and furniture stores. Pet stores are going to have to find even more effective ways to market and reach customers.
2. Large Retailers Get More Powerful.
Small, independent retailers are going to get squeezed even more. Prices on many pet products will drop. Niche retailing will very likely increase.
3. The Consumer Warrior Emerges.
The buyers of pet products will demand lower prices and greater value. Loyalty will be harder to earn than ever. Convenience and ease-of-shopping (usability!) will become even more important. Quality is a given and it is essential.
4. Pets Need to Thrive, Not Just Survive.
Consumers will drive hard to improve pet environments. They will be looking for ways to improve quality if life. Expectations will grow for pets in terms of lifespan and pet health. Pet owners will work hard to find rich environments and solution-based products for pets. "Pets are like children."
5. My Pet, My Self.
Owners will see their pets as reflections of themselves. They want to do what they can for pets what they do for themselves, such as eating healthy and being comfortable. Pet comfort products will be even more important, as will pet product ergonomics.
6. Small is Big.
Owners will continue to seek out smaller breeds and species. Perceived practicality and ease of ownership will continue to drive this trend. Smaller dogs, smaller aquariums, smaller pets.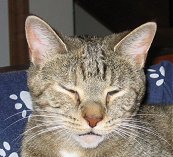 7. Efficiency Effect.
Technology will make pet ownership easier and easier. The less work, the better. Automated products, improved cleaning products, and even medical advancements will fuel ease-of-use. Owning a pet will be even more fun.
Note that in addition to the trends outlined above, we see a couple more. These are based on our own analysis of the pet product trends.
8. Pet Product Ergonomics Will Become Critical to Product Success.
As pet owners purchase more and more sophisticated products, they will expect usability, stability, and overall quality. Just as expectations of human products have increased, expectations for pet products will increase. Too many products in the pet world are hard to use. Simple food dishes and water bowls are still poorly designed.
9. Portability Will Be Critical.
Portable beds. Travel water bowls. Pet strollers. Portable houses. Movement, movement, movement. People will spend more time with their pets, and they'll be taking them on the road a lot more. For this reason, pet friendly hotels will continue to grow.
Whether or not these pet product trends are 100% accurate isn't important. It is more important to realize the market is evolving. Pet owner expectations are changing.
Demand for value is increasing. Demand for good quality and excellent ergonomics for pet product is on the way. If you don't see it in 2006 it'll certainly be here in 2007 or 2008.
Read more Pet Product Trends for 2006 ...
Return to the Pet Comfort Products home page
Subscribe to the Pet Comfort Newsletter